For the first time, vitiligo patients who have lived with pigment-free skin for a long time can now have even skin tone on their face and other areas of the body thanks to an FDA-approved and easy-to-use topical treatment.
In July, a cream-based form of ruxolitinib (Opzelura), a Janus kinase (JAK) inhibitor, became the first repigmentation drug approved by the FDA for non-segmental vitiligo, the most common form of the disease.
Topical ruxolitinib was first approved in September 2021 for the treatment of atopic dermatitis, and dermatologists are already writing prescriptions for its new vitiligo indication.
"The FDA approval of ruxolitinib for vitiligo repigmentation is historic and groundbreaking," Simal Desai, MD, a dermatologist at the University of Texas Southwestern Medical Center at Dallas, told Medscape Medical News.
The news provides hope for patients aged 12 and over who are suffering from the psychosocial consequences of an illness that is estimated to affect between 1.9 million and 2.8 million adults in the United States.
The announcement follows the FDA's approval a month earlier of another dermatological milestone, the oral JAK inhibitor baricitinib, which became the first drug to treat patients with alopecia areata.
For Desai, the news about ruxolitinib is personal. His brother, also a doctor, suffered from vitiligo all his life. His family experience, according to Desai, showed him "what such a disease can do to a person psychologically."
Simal Desai said that his early acquaintance helped him decide to dedicate his career to pigmentary diseases.
According to Desai, his brother personally will not benefit from the cream, because his skin is completely depigmented, and he is not interested in repigmentation. But both brothers are excited as doctors. "It's a really, really emotional moment," he said.
Communicating news to patients
As dermatologists introduce topical treatments to patients, questions often arise about how this cream is different and how safe it is.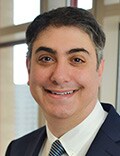 David Rosemary, MD, vice chairman of research and education, department of dermatology, Tufts Medical Center, Boston, led the evaluation of topical ruxolitinib in the vitiligo 1 and 2 (TruE-V1, TruE-V2) studies conducted in North America and Europe.
He summarized some key findings.
"If patients have lesions on the face, torso, or limbs, the data show that about half of patients will have half or more of their pigment back at 52 weeks," he told Medscape Medical News.
Face-only results are even better. "In half of the patients, 75% or more of the pigment returns on the face," Rosemary said.
In addition, subgroup analysis shows benefit for all patients. "Patients seem to respond equally well across all subgroups—by gender, age, ethnicity, and race," Rosemary said.
However, the anatomical region matters, he noted. The skin of the head and neck reacts best, then the skin of the trunk and extremities. Hands and feet are the hardest to repigment because there are few hair follicles that promote repigmentation.
He added that it is important to understand the goals of patients, and dermatologists should not assume that everyone with vitiligo will want to undergo repigmentation. He explained that they might be interested in the new treatment but might not want it for themselves.
Explanation of risks
Patients can ask about the boxed warning on the label, which lists the risks of heart attack, stroke, cancer, infections, blood clots, and death. Dermatologists can explain that this warning applies to the entire JAK class and was based on patients with rheumatoid arthritis, Rosemary said.
He added: "We did not see a signal of heart attack and stroke in patients using the topical medication. But it's still important to discuss the label, as the FDA says."
According to Rosemary, there are two main side effects: acne (about 6% of treated patients get it, and it's usually mild) and application site reactions. "Fortunately, the medicine does not sting or sting, which is not the case with some of our other treatments. It is very well tolerated," he said.
Patients should also be aware that repigmentation may take some time because initially the immune system is directed to calm down with treatment and then the pigment must return to the affected areas.
According to Rosemary, some patients may experience a response in as little as 2-3 months, while others may take longer.
Responses to treatment among adolescents have been particularly good. Facial skin responses were similar to those of adults. "However, they respond even better on the body," Rosemary said. "About 60% achieve 50% or more full body repigmentation."
It's important that ruxolitinib has been approved for people aged 12 years and older, he says, because "about half of patients develop vitiligo by age 20."
Approval and insurance coverage
FDA approval will help with reimbursement for expensive treatments.
The label states that patients should not use more than one 60g tube per week. According to GoodRx, the out-of-pocket cost per handset can currently be around $2,000.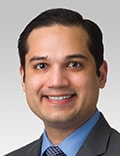 Raj Chowatia, MD, assistant professor of dermatology and director of the Center for Eczema and Itching at Northwestern University's Feinberg School of Medicine in Chicago, said that in recent years, vitiligo patients, realizing that their condition can be treated with JAK inhibitors, are paying out of out of pocket at pharmacies that take oral versions of drugs and mix them into topical formulations.
Unlike baricitinib, which is used to treat severe alopecia areata, and other oral JAK inhibitors, ruxolitinib treatment does not require testing for tuberculosis and hepatitis, so there is no need for a delay, Chovatsia said.
However, he noted that patients with vitiligo may have declined effective treatment after little or no improvement with topical corticosteroids, phototherapy, or topical calcineurin inhibitors.
"They end up losing steam, being less motivated to therapy, and losing care," he said.
Dermatologists may need to find such patients early and give them the good news, he said. "Now that we have really good targeted therapeutic options, we really need to figure out how to get these people back into the clinic and educate them," Chowatia said.
Questions without answers
According to the study's lead author Rosemary, some questions still remain unanswered.
Two important questions are how long people will need to continue using ruxolitinib cream and whether the depigmentation will recur if people stop using it.
Another aspect of therapy being studied is whether the cream would be even more effective when combined with other treatments.
"The main combination we're thinking about is ruxolitinib with phototherapy — treatment with light — because light can stimulate these pigment cells," Rosemary said.
He noted that light therapy was included in Phase 2 testing and that patients did respond. "What we need and what we are planning is a larger study of the combination to see if it is synergistic or not. The longer patients use the cream, the more benefit we see," Rosemary said.
Desai has worked as an investigator and/or consultant for several companies, including Incyte. Rosemary has received honoraria as a consultant for Incyte, AbbVie, Abcuro, AltruBio, Arena, Boehringer Ingelheim, Bristol Meyers Squibb, Celgene, Concert, CSL Behring, Dermavant, Demira, Janssen, Kyowa Kirin, Lilly, Novartis, Pfizer, Regeneron, Revolo Biotherapys. , Sanofi, Sun Pharmaceuticals, UCB and VielaBio. He has also received research support from Incyte, AbbVie, Amgen, Bristol-Myers Squibb, Celgene, Demira, Galderma, Janssen, Lilly, Merck, Novartis, Pfizer and Regeneron; and has served as a paid speaker for Incyte, AbbVie, Amgen, Bristol-Myers Squibb, Celgene, Incyte, Janssen, Lilly, Novartis, Pfizer, Regeneron and Sanofi. Coughlin is on the board of the Pediatric Dermatology Research Alliance and the International Collaboration on Immunosuppression and Transplant Skin Cancer. Chowatia has been an advisory board member, consultant and/or investigator for Incyte, AbbVie, Arcutis, Arena, Argenx, Beiersdorf, Bristol Myers Squibb, Dermavant, Eli Lilly and Company, EPI Health, L'Oréal, National Eczema Association, Pfizer Inc., Regeneron, Sanofi and UCB. He has performed for Incyte, AbbVie, Dermavant, Eli Lilly and Company, LEO Pharma, Pfizer Inc., Regeneron, Sanofi and UCB.
Marcia Frellik is a freelance journalist based in Chicago. She previously wrote for the Chicago Tribune, Science News, and Nurse.com, and was an editor for the Chicago Sun-Times, Cincinnati Enquirer, and St. Cloud (Minnesota) Times. Follow her on Twitter at @mfrellick.
For more news, follow Medscape on Facebook, Twitter, Instagram and YouTube.