Editor's note: Find the latest news and guidance about COVID-19 at the Medscape Coronavirus Resource Center.
One in eight adults (12.7%) who are diagnosed with COVID-19 are likely to experience long-term symptoms, according to a major study published today in The Lancet.
The researchers determined this percentage by comparing long-term symptoms in people infected with SARS-CoV-2 with similar symptoms in uninfected people over the same time period.
Among a cohort of infected study participants in the Netherlands, 21.4% had at least one new or severe symptom 3 to 5 months post-infection compared to pre-infection. When this group of 21.4% was compared with 8.7% of uninfected people in the same study, the researchers were able to calculate a prevalence of 12.7% with long-term COVID.
"This finding shows that the post-COVID-19 state is an urgent issue with increasing human toll," the study authors wrote.
The design of the study was novel, the editors say in an accompanying commentary.
Christopher Brightling, PhD, and Rachel Evans, MBChB, PhD, from the Lung Health Institute of the University of Leicester, Leicester, United Kingdom, note: "This is a significant improvement over previous estimates of COVID prevalence as it includes a comparable uninfected group. and explains the symptoms before contracting COVID-19."
Symptoms that persist
The Lancet study found that 3-5 months post-COVID (compared to pre-COVID) and compared to a non-COVID control group, persistent symptoms were chest pain, difficulty breathing, breathing pain, muscle pain, loss of taste, and/ or or smell, tingling in the limbs, lump in the throat, alternating hot and cold sensations, heaviness in the limbs and fatigue.
The authors note that symptoms such as brain fog appeared to be associated with long-term COVID after the data collection period for this article and were not included in this study.
Researcher Aranka W. Ballering, MS, PhD, told Medscape Medical News that they found that fever is a symptom that is clearly present during the acute phase of the disease and peaks on the day of diagnosis of COVID-19 but also resolves. .
However, loss of taste and smell increases rapidly when diagnosed with COVID-19, but also persists and persists 3-5 months after COVID.
Ballering, from the Department of Psychiatry at the University of Groningen in the Netherlands, said she was surprised by the gender differences found in their study: "Women showed more severe persistent symptoms than men."
Closer to a clearer definition
The authors say their results also reveal symptoms that bring us closer to a better definition of long COVID, which has many different definitions around the world.
"These symptoms have the highest ability to distinguish between post-COVID-19 and non-COVID-19 symptoms," they write.
The researchers collected data by asking participants in the northern Netherlands who participated in the Lifelines COVID-19 population-based study to regularly complete digital questionnaires on 23 symptoms commonly associated with long-term COVID. The questionnaire was sent to the same people 24 times between March 2020 and August 2021. At the time, people had an alpha version or earlier versions.
Participants were considered positive for COVID-19 if they either tested positive or were diagnosed with COVID-19 by a doctor.
Of the 76,422 study participants, 5.5% (4231) who had COVID matched the 8462 controls. The researchers took into account gender, age and time of filling out the questionnaires.
The effect of hospitalization, vaccination is unclear
Ballering said it is not clear from these data whether vaccinating or hospitalizing a person will change the prevalence of persistent symptoms.
Due to the period in which the data was collected, "the vast majority of our study population was not fully vaccinated," she said.
However, she pointed to a recent study that shows that the COVID immunization is only partially effective against persistent post-COVID somatic symptoms.
In addition, only 5% of men and 2.5% of women in the study were hospitalized as a result of COVID-19, so the results cannot be easily generalized to hospitalized patients.
The Lifelines study was complementary to Dutch Lifelines, an interdisciplinary, prospective, population-based, observational cohort study of 167,729 participants in the Netherlands. Nearly all were white, a limitation of the study, and 58% were women. The median age was 54 years.
The editors also note the study's additional limitations in that the study "did not fully account for mental health effects" and was conducted in one region of the Netherlands.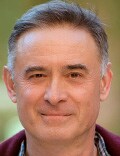 Janko Nikolic-Zugic, MD, director of the Aegis Consortium for a Pandemic-Free Future and head of immunobiology at the University of Arizona College of Medicine at Tucson, told Medscape Medical News that he agrees with the paper's authors that the main benefit of this study is that that it corrected the symptoms that people had before COVID, which other studies failed to do.
However, he cautioned against generalizing the results to the United States and other countries due to the lack of diversity in the study population in terms of educational attainment, socioeconomic factors, and race. He noted that issues of access are also different in the Netherlands, which has universal health care.
He said that brain fog as a symptom of long-term COVID is of great interest and would be important to include in future studies that could extend the study period.
The work was funded by ZonMw; Ministry of Health, Welfare and Sports of the Netherlands; Ministry of Economy of the Netherlands; University Medical Center Groningen, University of Groningen; The provinces of Drenthe, Friesland and Groningen.
The study authors and Nikolic-Zugic did not report any related financial relationships.
Editor Breitling has received advice and/or grants paid to his institution from GlaxoSmithKline, AstraZeneca, Boehringer Ingelheim, Novartis, Chiesi, Genentech, Roche, Sanofi, Regeneron, Mologic and 4DPharma for asthma and chronic obstructive pulmonary disease research. Editor Evans has received advisory fees from AstraZeneca on protracted COVID and from GlaxoSmithKline on digital health, as well as honoraria from Boehringer Ingelheim for speaking on protracted COVID.
Lancet. Published online August 4, 2022 Full text, editorial
Marcia Frellik is a freelance journalist based in Chicago. She previously wrote for the Chicago Tribune, Science News, and Nurse.com, and was an editor for the Chicago Sun-Times, Cincinnati Enquirer, and St. Cloud (Minnesota) Times. Follow her on Twitter @mfrellick.